Toyota is readying the S-FR for launch at the forthcoming Tokyo motor show.
This has the potential to be a big deal, because it's a lightweight, no-frills sportscar in the mould of the Mazda MX-5. Such a vehicle would fill a gap in Toyota's line-up by giving it an entry-level model to sit below the GT86.
The S-FR is smaller than that vehicle, and is likely to be powered
by a 1.5-litre petrol engine. Output will be modest – but, with a quick-shifting six-speed manual equally likely, enough to give the car a highly entertaining turn of pace.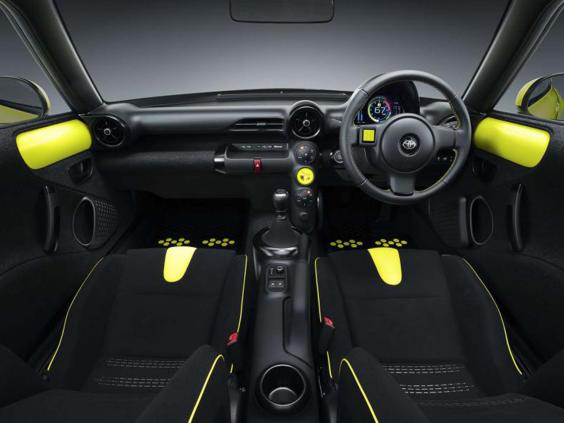 Toyota's goal with the project has been to keep the car simple, pure of purpose and affordable to everyday buyers. The company promises 'direct handling that gives a real sense of communication
between car and driver.'
There's no indication of a timescale yet, but Toyota is also known to be working on a larger sportscar – a spiritual successor to the Supra.
Before that, Fiat will join the fray with the 124 Spider – a full-on competitor to the MX-5. Seems like Toyota doesn't want to let the old master
, or indeed the new apprentice, rest on their laurels.